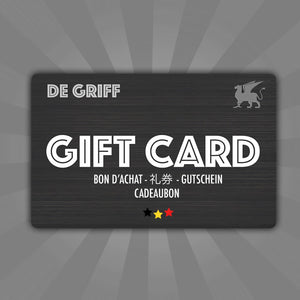 They say the greatest gift you can give someone is your time... But a Gift Card is pretty nice as well!

Not quite sure what gift to get from our store or running out of time to wrap up a gift? Just get a Gift Card and let them choose themselves! The gift cards will grant a discount for the amount purchased. 

After your order is complete, we'll send you an email with a printable Gift Card & short instructions how the Gift Card can be redeemed. Please note that these are not delivered instantly, we process these individually.